8 Things that Make Working Online Less Painful and More Efficient
I have a full-time job teaching online. For this hippie herbalist, that's a lot of time on the computer.
Here are a few of the tools that keep me sane (sane-ish?) and help get me back outside. These are the tools that make working online less painful and ones that I actually USE on a day-to-day basis. I've tried… well… let's just say many more than you see here :). These are the ones that have stood the test of time.
Things that Make Life Online Easier

1. HelloSign: If you ever need to sign documents that are sent via email, then sign up for this immediately.
HelloSign integrates with Gmail so that you can legally sign documents and return them to the sender without ever laying eyes on your scanner. Good times. You can only sign 3 documents per month with the free version, but for most of us that'll do the trick.
I can receive an email with an attachment that needs to be signed at 8:02 and have it signed and sent back by 8:04. No kidding.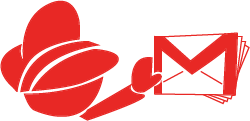 2. Batched Inbox: Batched inbox integrates with Gmail so that you only receive your email messages at pre-assigned times (up to 3x/day). Before I started using this app I spent an ungodly amount of time on my email. Every 5 minutes I'd get a message from a client, a notice about a meeting, a blog post I wanted to read, etc. and I couldn't stop myself from reading/responding right away.  That interrupts the flow of whatever else I was doing.
Using batched inbox gives me big chunks of time where I have NO emails coming in.  I can focus on writing, thinking and preparing classes.  Big chunks of time with no email = good.
3. Boomerang: Boomerang will take messages out of your inbox and return them to you at a date/time you specify. They'll show up as unread in the top of your inbox, and you can even add a note about what action needs to be taken.
Boomerang also lets you compose an email now and schedule a time to send it later.
I've tried a number of different apps that offer similar services, and this is my favorite due to ease of use/simplicity. It's very intuitive and helps clear the inbox.
4. PhraseExpress: So, wow. I can't believe I didn't start using a text expander earlier.
Text expanders allow you to store frequently-typed phrases so that you can insert them whenever/wherever with a short code (e.g. I use c@g to insert my gmail address). If you have a Mac, you've got a free text expander built right in; this one is for Windows-users.
I have a bunch of phrases that I write over & over again, like comments on student papers. (No, not all of them are the same, and even so there are certain mistakes I correct or comments I make repeatedly.) Now with just a few keystrokes, PhraseExpress types it all for me. It also suggests autofills and corrects typos as I go. Super handy.
It is free for personal use but you'll need to pay after a 30 day trial if you're using it for work like I am. Worth it.
5. Alexandra Franzen: Okay, so Alexandra isn't a thing. She's a person. And she makes online life much easier for me.
How so? Check out her free collection of writing tips & scripts (scroll down). And especially look at this post on how to respond to the 7 emails that nobody wants to receive.
But beyond help with crafting our words, I find her writing clarifying. She boils things down to their essence, which can be helpful when you're lost in internet-land and haven't gotten out of your jammies for days. (Thanks, Linsday Kluge for introducing me to this blog).
6. AppVita: These folks find & review almost all of the new apps I try out – like many of the others on this list.  Their daily (?) emails are ones that I actually open & scan through almost all of the time. Many of the apps they review aren't for me, but those that are a fit are pure gold. (Thanks, Ashley Harvard, for suggesting AppVita!)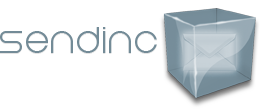 7. SendInc: If you're a clinician you probably already know that Google, Yahoo! and other similar email services are not HIPAA-compliant. You shouldn't be using those to send messages to your clients, but what if you need to communicate with them electronically? Phone is best, and in a pinch you can send secure, HIPAA-compliant emails using this service.
It's free, it's relatively easy and I haven't run into any problems when sending the occasional message to a client.
The only small catch is that your message will disappear after 7 days if you use the free version. I have had to resend things once or twice when a client didn't realize that the message had a time limit.
8. LastPass: I would spend about 50% of my waking hours recovering passwords if it weren't for LastPass.  It seems like every site has its own particular configuration that's needed to create a password, and we've all been warned not to use the same passwords for different sites due to security issues.
I'm drowning in passwords, and I have two small kids = I never sleep = I have no memory to speak of. Even if I had written them down somewhere, I wouldn't be able to remember where.
LastPass to the rescue.
I've been using their free service for several years and love it to pieces. You sign in and it remembers all of your usernames & passwords & will fill them in for you when you visit a website (if you want it to). LastPass will even generate super-secure passwords for you. It integrates with Chrome so I can use it on different computers. Highly recommend.
If this sounds like a disaster waiting to happen, check out this article. I've been assured that their security is top-notch.
Bonus Thing #9
9. ToDoIst:  I am lost without my lists. After extensive experimentation, though, I've found that lists only work for me when handwritten on the backs of envelopes. I only wish I were kidding.
However, if you are an online-list-keeper – or if you think you might be – you should check this one out. ToDoIst pretty cool stuff, and AppSumo has a deal for the next few days where you can get 6 months of their premium service for free :). This is a bonus thing because I don't actually use it extensively myself, even though I do have an account.
Bonus Thing #10
10. Unroll.me: This is a bonus thing because I'm pretty sure almost everyone has heard of it already.
But just in case you've missed it, Unroll.me is a service that rolls up all of your subscription emails into one big email per day. This conveniently cuts down on the # of emails in your inbox and lets you scroll through all of your list emails in one fell swoop, only clicking through if one looks interesting or requires action.
They also make it super-easy to unsubscribe to any lists that no longer interest you.
Don't worry – you can choose which subscriptions to roll up and which to have delivered directly into your inbox as usual.
Voilà!
So there you have it. My favorites! I'm working on a list of my favorite content-creation tools and another list of website & social media tools that I use, so stay tuned.
What are your favorites?